October 15th 2013, 10.00-16.00.   –  Utviklingshuset, Oslo, Brynjulv Bulls plass 2
Food security and Climate Solutions in Rural Women's Hands
Guests
VANDANA SHIVA
Merete Furuberg, Kathrine Kleveland, 
Dafrosa Itemba, Asma Amjad, P.V. Saathesh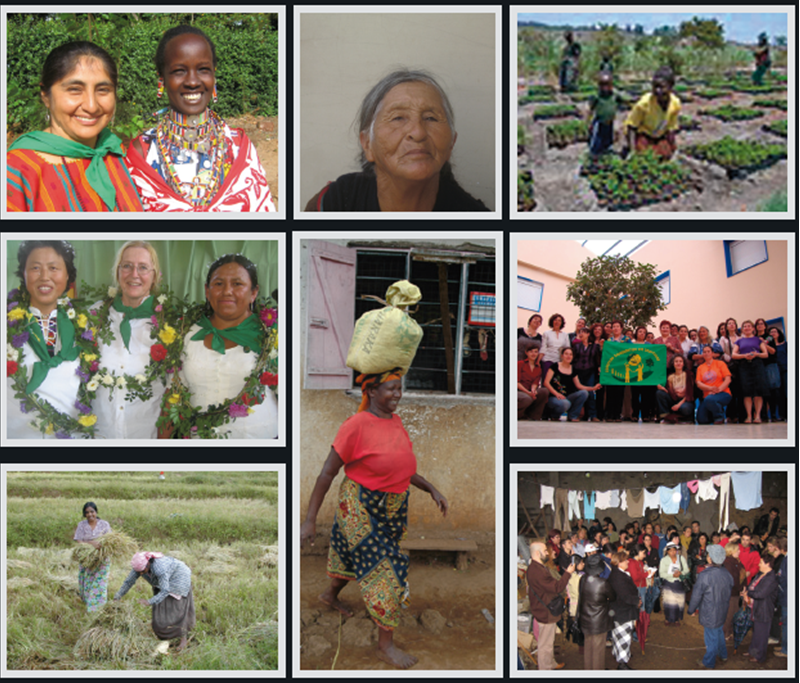 Participation (limited seats!):  Contact within Oct. 4th: kristin@smabrukarlaget.no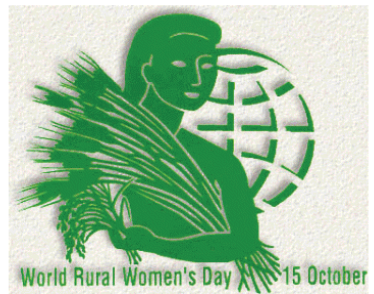 P R O G R A M
Registration
Film: Navdanya: "No to GMO bananas"
Film: Deccan Development Society: "Community Sovereignty" Exhibitions and information
10.00 -Welcome – Practical instructions
10.10 – Women, Food security and climate,  Merete Furuberg
10.30 – Food security in Norway: Norway Rural Womens, Kathrine Kleveland. Association and its international etwork
10.45 – Experiences from Africa: Climate Change and the Dafrosa Itemba  Small Farmers of Kilimanjaro, Tanzania
11.15 – Experiences from a Punjab farmer, Pakistan, Asma Amjad
11.15 – Coffee break.
11.30 – Living Sovereignty. An exercise of Community, P.V. Saathesh. Sovereignty
12.00 – Women's Seed and Food Sovereignty: Vandana Shiva the solution to hunger and malnutrition
13.00 – Lunch break. Local food and information stands
14.00 – Panel:  Rural Women and Food Sovereignty in a Climate Perspective; Monitor: Margrethe Tingstad, IKFF
16.00 – Closing
SPEAKERS / PARTICIPANTS IN PANEL:
Vandana Shiva is a physicist, philosopher and ecofeminist. In 1982 she founded the organization Research Foundation for Science, Technology and Natural Resources Policy, New Delhi, India. Later she started the organization Navdanya, which works with biodiversity and food sovereignty. She is the recipient of many awards, among others The Right to Livelihood Award in 1993. She has also authored many books, as "The Violence of the Green Revolution" and "Ecofeminism". www.navdanya.org
Satheesh Venkatasubbaiah Periyapatna is one of the founding members of Deccan Development Society (DDS).  Women, primarily marginalized, have been focus of DDS`work. DDS works for justice, environment, traditional knowledge and food security that should lead to local community`s food production, Saateesh was formerly in he Chair of GRAIN, and has written on food sovereignty and biodiversity issues. www.ddsindia.com/
Asma Amjad is a farmer woman from Punjab, Pakistan. She is project coordinator in South, with Oslo Centre Party women, supported by Friendship North South.
Dafrosa Itemba is a researcher from Kilimanjaro, Tanzania. She is the founder and leader of TAWREF (Tanzania Women Research Foundation), After teaching for several years, she moved from the classroom to the community to lead a famous community based organization known as KIWAKKUKI which empowers  grassroots women to extend care and support to the adults and children infected and affected by HIV and AIDS. www.tanzaniawomenresearch.org/
Merete Furuberg: Leader of Norwegian Farmers and Smallholders Union, forest scientist, farmer and politician, one of the founders of Women in Forestry. www.smabrukarlaget.no
Kathrine Kleveland: Leader of Norway Rural Women. www.bygdekvinnelaget.no
IKFF( Internasjonal Kvinneliga for fred og frihet) WILPF (Women's International League for Peace and Freedom / Margrethe Tingstad, Bhanumati Natarajan. http://www.ikff.no
Oslo Senterkvinner: Oslo Center Party Women Committee / Anne Margrete Halvorsen. http://www.senterpartiet.no/oslo-senterkvin 
SPONSORS
FOKUS Forum for Women and Development, Friendship North South, NORWEGIAN FARMERS  AND SMALLHOLDERS  UNION
We also refer to other events with Vandana  Shiva
15th October: Panel discussion on «Organic agriculture in a global context» 18.00. House of Literature in Oslo. Panel Participants: Vandana Shiva, Axel Nærstad, Ove Jakobsen and Aina Bartmann. Organizers: Oikos, Debio and Bio-dynamic Association.
16th  October: The event «MAT-BEAT» to mark World Food Day in "Blå" and the Food Hall. Appeal by Vandana Shiva. Organizers: Development Fund, FIAN, Spire and Norwegian Farmers and Smallholders Union.