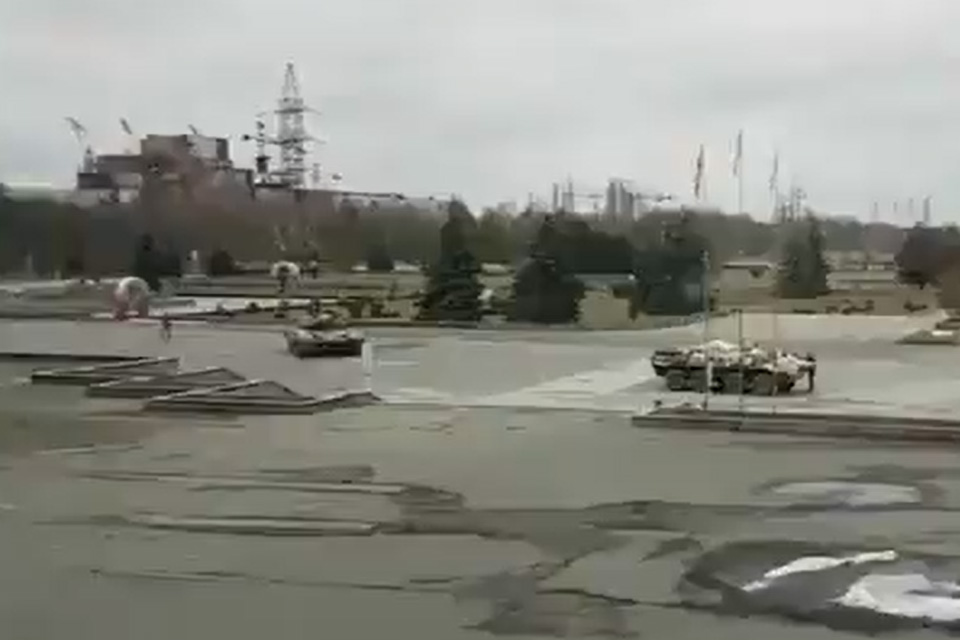 Utslipp av miljøgifter fra bombing av ammunisjonslagre, marinebaser og oljelager i Ukraina. Les rapporten fra CEOBS, Conflict and environmental Observatory!
Health warning
The reports we summarise below are primarily based on social media monitoring, which can be unreliable. Where possible we have used trusted sources but the reports may be subject to change as further information comes in. As importantly, while we can document the kinds of problems associated with certain incidents, in the vast majority of cases their true humanitarian or ecological impact will only be properly understood after assessment on the ground.
Pollution from military sites and materiel
The first two days of fighting have been characterised by Russia's targeting of Ukrainian military infrastructure, including many in close proximity to civilian areas. These included ammunition storage facilities in Kalynivka, Krasnopillia, Krivoy Rog, Dnipro and Zhitomir. Airfields, and their fuel storage tanks, in Hostomel, Gostomel, Chuhuyev, Chernobaevka,Melitopol, Ivano-Frankivsk, and Millerovo (targeted by Ukraine, in Russia), and naval facilities.
 These have resulted in fires releasing harmful air pollution. Large smoke plumes spread over civilian areas. These are composed of toxic gases and particulate matter and, where conventional weapons have been stored, heavy metals and energetic materials. At these sites, there will also be substantial soil and water contamination, the extent to which these pollutants can migrate from military facilities will vary depending on the site. Where efforts were made to extinguish fires, the pollution may include residues from firefighting foams. Damaged naval sites have the potential to generate coastal pollution. Where facilities have been in operation for many years, this new pollution may build on existing military contamination.
On a smaller scale, the burned out tanks, transportation vehicles, downed aircraft, and other remnants of fighting are also sources of pollution. Attacks on shipping, whether deliberate or accidental, can threaten the marine environment.
Les hele rapporten her:
Ukraine invasion: rapid overview of environmental issues