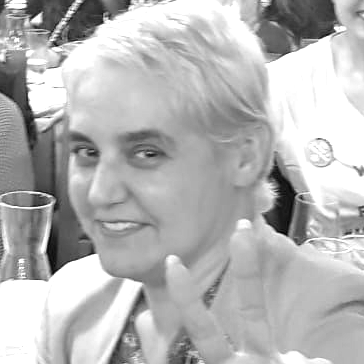 Interview with Olga Karatch,
minister for Peace, Belarus, Sept '23
Seen from your homeland: is there a way to end the war in Ukraine?
Yes. prevent Belarus from engaging in it. This is the path that any Belarusian woman and man can choose – the path of non-joining the war.
Giving asylum to conscientious objectors is cheaper than any weapon?
 It is the peaceful path that, for reasons unclear to me, is blocked by all governments. If the Belarusian army enters Ukraine, it will lead to a new escalation of the conflict, resulting in more casualties among the civilian population of Ukraine and Belarusian soldiers.
The simplest way to prevent the Belarusian army's involvement is…?    
– to support our conscientious objectors in their struggle for non-violence and their right not to fight or take up arms. If we genuinely desire peace and aim to achieve it without sacrifices, bloodshed, and violence, granting men the opportunity not to engage in warfare is the wisest decision we can make.
You are fighting for what is a basic human right – the right not to kill?
Yes, and to live according to our conscience, in peace and harmony. However, in Belarus, in 2022 alone, ca. 400 cases were filed against courageous men who refused to join the military and take up arms. Their refusal leads to prison.
Conscientious objectors in Belarus cannot find employment?
When applying for a job, they must present a military ticket they naturally don't possess. Desertion in Belarus is called «state treason" and punishable by death. The Belarusian Ministry of Defense announces tenders for body bags and metal identification tags. Belarusian conscientious objectors flee to Russia, arrested, and sent back – to prison.
Someone who refuses taking up arms and fighting becomes a criminal to be chased?
In Lithuania, they are deemed a threat to national security if they have any prior military service or education in military institutions. Any attempt by a former military person to pursue the path of peace and nonviolence encounters resistance not only from Lukashenko and his regime (that could be understandable), but also from the European Union.
Her kan du laste ned artikkelen som pdf:
OlgaKaratch_MinisterOfPeace_sept'23